Image Courtesy of Wikipedia
Summary
Seven years ago, Cass was one of the brightest students in medical school, along with her closest friend, Nina. Then, after a rape scandal that involved Nina, they both dropped out.
Fast forward to present day, Cass was a 30 years old, living with her parents, and single. During the day, she moped around at a coffee shop as an indifferent barista. In the evening, she led a double life, hidden from everyone that knew her.
Suddenly, a young doctor walked into her coffee shop. He was a old classmate from back in the day……Hence, they became reacquainted. Just as they were getting close…..
Conclusion
The topic of victim-blaming was emphasized through Cass's nightly endeavours of pretending to be drunk to test men at bars. There was a lot truth in what she says and what her classmates and even the dean of the college says regarding rape accusations.
"It's a he-say, she-say scenario, if there was no evidence."
"Well, she was drunk and willing!"
"She should have been smarter."
This movie definitely had some trigger moments about reality. However, I absolutely enjoyed myself, watching how this amazingly smart woman took me on a roller coaster ride till the end. I literally was standing and clapping at her brilliance and creativity. She was a promising young woman indeed.
Follow Chocoviv's Lifestyle Blog on WordPress.com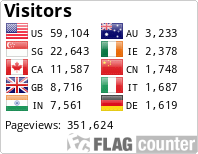 Instagram: https://www.instagram.com/chocoviv/
Twitter: https://mobile.twitter.com/Chocoviv1
Pinterest: https://www.pinterest.ca/chocoviv1/
TikTok: https://vm.tiktok.com/ZSsT5hEo/</