I was the lucky winner of the recent Tiny Teethers' giveaway. It arrived just after I found out that a relative was expecting!
Meet Tara of Tiny Teethers
Read below about Tara and Tiny Teethers!
"Tiny Teethers began in 2013, after the birth of my first son Andreas. As a little girl I loved making necklaces and bracelets for myself and friends to wear. This passion for jewellery design continued as I grew but came to a crashing halt when Andreas was born. It was not safe for me to leave my tools or solutions around, so everything got placed in a box and stashed away. To satisfy my creativity, I discovered silicone beads that were both functional with a teething baby and stylish enough to wear!
I take pride in sourcing my silicone beads from a company who strives to produce the highest quality beads. I have done a considerable amount of research and use a manufacturer whose values fall in line with mine. I have also been fortunate enough to visit that factory and meet the men and women who work there. Our pacifier clip is by far our most popular product. It has evolved over the years and in 2019 got the best upgrade with our custom designed silicone clip. What makes this clip different, is that babies can safely teethe on it, unlike the metal and wood alternatives. This year we won a Family Choice Award for our clip, and a Parent and Baby award for most innovative teething company.
Heading into 2021 we have big changes in store, we are so excited for the future of Tiny Teethers and hope that you continue to follow us on our journey!
This holiday season we are offering 20% off our entire online shop!"
Click the above Tiny Teethers' image to start shopping!
I really like the design of the teether and clip! It's so cute!!
What about you? Which design do you like from the website?
Follow Chocoviv's Lifestyle Blog on WordPress.com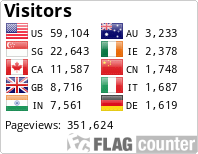 Instagram:
https://www.instagram.com/chocoviv/
Twitter:
https://mobile.twitter.com/Chocoviv1
Pinterest:
TikTok:
http://www.tiktok.com/@chocoviv