This award was created by Colton Beckwithand this is the original post.
Rules…
Provide the link to the creator's original award post. (very important: see why in step 5)
Answer the questions provided.
Create 7 unique questions.
Nominate 10 bloggers. Ensure that they are aware of their nomination. Neither the award's creator, nor the blogger that nominated you, can be nominated.
At the end of 2020, every blog that ping-backs the creator's original post will be entered to win

the

2020 Outstanding Blogger Award!
Poorwa's questions…
What is the one question you would ask to your pet if you could? Do you get lonely sometimes?
Your special school memory. First food fight
Do you believe in ghosts? I believe in energy left behind.
Your favorite song lyrics. "I will survive"
What would you do if you could be invisible for one day? Go to museums without paying!
If you could be any animal what would it be? Cat
Tell us about a time you made a good decision and why? Buying my own place because it was one of my life goals.
My Questions

Would you want to be able to fly to space or go under the ocean?
Where would you go if you could go anywhere for vacation?
Which poem is the most memorable?
Describe your typical Sunday morning routine.
Which GIF matches your mood right now?
In your school days, what was your favourite subject?
Which blog post in your blog do you want to boost? Please leave a link!
My Nominees
https://hearttalk141541397.wordpress.com
https://thesecretlibrarysite.wordpress.com/wp-comments-post.php
https://theglimpseoflife959104581.wordpress.com
https://theconfessionsofamusicandbookaddict.wordpress.com
http://echoesinanemptyroom.com
https://thebelgianreviewer.wordpress.com
Follow Chocoviv's Lifestyle Blog on WordPress.com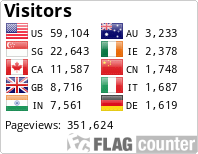 Instagram: https://www.instagram.com/chocoviv/
Twitter: https://mobile.twitter.com/Chocoviv1
Pinterest: https://www.pinterest.ca/chocoviv1/
TikTok: http://www.tiktok.com/@chocoviv