Image Courtesy of Wikipedia
As a child, I loved to watch Mr. Rogers toss his shoes as he changed from his outdoor shoes to his indoor shoes. I felt a lovely sense of calmness as he spoke and explained how the world worked from the perspective of a child.
This movie was inspired by the events that led up to the 1998 Esquire article, "Can You Say….Hero?" by Tom_Junod.
Image Courtesy of Esquire
Summary
The movie began with a normal scene from the show, where Mr. Rogers (Tom Hanks) introduced to us a new friend of his, Lloyd. Lloyd was an investigative reporter who had made a nasty reputation for himself in his profession. He was a very skeptical man, who did not believe that anyone would truly care for another human being. His turbulent relationship with his father traumatized Lloyd. So he was determined to dig for more…
Conclusion
The movie was a beautiful trip down memory lanes for me. However, it was how the director was able to blend in the real life scenes with the scenes from the children's show that was so interesting!
Tip: The Esquire article was very moving.
Follow Chocoviv's Lifestyle Blog on WordPress.com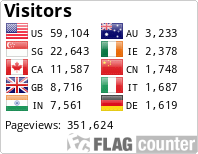 Instagram: https://www.instagram.com/chocoviv/
Twitter: https://mobile.twitter.com/Chocoviv1
Pinterest: https://www.pinterest.ca/chocoviv1/
TikTok: http://www.tiktok.com/@chocoviv