Thank you A Geeky Gal for my Outstanding Blogger Award nomination! This award was created by Colton Beckwith.
The Rules:
Provide a link to the creator's original award post. (Started here by Colton Beckwith)
Answer the questions provided.
Create 7 unique questions.
Nominate 10 bloggers. Ensure that they are aware of their nomination. Neither the award's creator, nor the blogger that nominated you, can be nominated.
At the end of 2020, every blog that ping-backs the creator's original post will be entered to win

the

2020 Outstanding Blogger Award!
A Geeky Gal Questions:
What are your Halloween plans this year? Handing out candy! I ordered these this year! Get yours at https://www.herbaland.com and use my discount code: chocoviv15 so you get a discount and I receive a little treat back too!
Favorite horror/scary movie that you'd recommend? The Grudge
Have you ever had any paranormal experiences? Sometimes I feel like my grandparents are with me….
Favorite Halloween candy? Reese's pieces
Would you live in a haunted house for a life-changing, large sum of money? Depends if I get to live with a friendly spirit.
What game/book/anime/or other media do you like/would like to indulge in for the spookiest time of the year? Watching everything Death Note right now.
Even if you are not putting on a costume this year, what would you like to dress up as for Halloween?

Sakura from Naruto
Follow Chocoviv's Lifestyle Blog on WordPress.com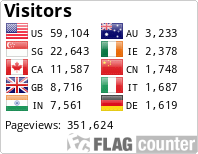 My Questions
1) Do you hand out treats for Halloween?
2) What was your favourite costume?
3) Favourite Halloween novel?
4) Favourite Halloween movie?
5) Candy or chips?
6) Favourite scary monster?
7) Have you been to a haunted house before?
My Nominees
https://weeklywisdom365.wordpress.com
https://manisbookcornerblog.wordpress.com
https://ivanadedomenico.wordpress.com
https://diggingforgems323031496.wordpress.com
https://raypoetryandlifestyle.wordpress.com
https://meghanmblogs.wordpress.com
https://brunettefromwallstreet.com