Chocoviv's Lifestyle Blog 2.0
After a long day on my feet, I would love to get some reflexology done. However, due to time constraints, I decided to purchase the Sedona Shiatsu foot massager to use at home.
This compact foot massager had a button for foot compression, heat and speed. I kept everything on the lower pressure because I read in the reviews that it became too strong for some people.
The Verdict
I felt like I just went to a reflexologist! This was definitely something that I have been looking for, especially at this great price!
Here's the link to it (I don't get anything from it), here.
Follow Chocoviv's Lifestyle Blog on WordPress.com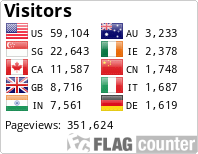 Instagram: https://www.instagram.com/chocoviv/
Twitter: https://mobile.twitter.com/Chocoviv1
TikTok: https://vm.tiktok.com/ZSsT5hEo/</</
Affiliate link:https://www.villov.net/?ref=1749896.e2894c</</