Chocoviv's Lifestyle Blog 2.0
As we wandered around the semi-empty Whistler village, the little ones suggested that we search for something to do. As we were walking back to the hotel, we walked by a sign saying "Escape Whistler". Therefore, we booked it when we got back!
The one that we chose was the "Pirate Ship". The operators were very kind. They would give the young players little tips so time wouldn't be wasted.
Overall, the children had lots of fun and didn't get frustrated. The puzzles were appropriate for the tweens!
Check them out:
Follow Chocoviv's Lifestyle Blog on WordPress.com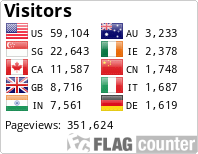 Instagram: https://www.instagram.com/chocoviv/
Twitter: https://mobile.twitter.com/Chocoviv1
TikTok: https://vm.tiktok.com/ZSsT5hEo/</</
Affiliate link:https://www.villov.net/?ref=1749896.e2894c</</