Attention all followers!
After this post, I will be transferring over to https://chocoviv.wordpress.com as my 3 GB has been maxed out over here!
Thank you for your support!! Please hop over there and subscribe!
Even as a child, someone else like my mom, would be the one to blend the fillings of pork, mushrooms, prawns and sometimes vegetables. Then, I would be the one to wrap them. Different shapes of the meant a different way to wrap it. Plus, it would have a different name.
With the square-shaped ones, the packaging called it a wonton wrapper:
Step 1
Put a teaspoon of the filling in the centre. Apply water on all four sides.
Step 2
Fold over and pitch the sides together.
Step 3
Dab some water on the tips, place one tip on the other and pinch them together.
The Result
The goal of the wrapping was to look like a golden ingot, according to my mom. This reminds me of some stickers by Yen!
Her Shop: https://www.yenlarts.com/product/the-year-of-ox-chinese-new-year-wall-decor-for-home-handmade-item-/103?cs=true&cst=custom
Do you like dumplings?
Follow Chocoviv's Lifestyle Blog on WordPress.com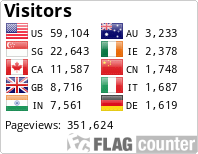 Instagram: https://www.instagram.com/chocoviv/
Twitter: https://mobile.twitter.com/Chocoviv1
Pinterest : https://www.pinterest.ca/chocoviv1/