Chocoviv's Lifestyle Blog 2.0
My Meowbox arrived!
I opened my Meowbox and everything was so cute! There were a pair of toy booties, "Burpurry" scarf by Petmate, a "Catfe" Latte toy by Kitty Catnip Toys, a football catnip toy by Roxy & Oliver, and a bag of Catit treats!
If your kitty wants one of these cute boxes, click below and get 10% off of yours!
Affiliate Disclaimer : There is an affiliate link that is linked at the bottom of this blog post. You know me as a mommy blogger who loves to share what I have tried out. The little extra income generated by the affiliate link helps to further fund more explorations for me to share. Thank you!!
https://meowbox.com/subscribe?coupon=CHOCOVIV10
Follow Chocoviv's Lifestyle Blog on WordPress.com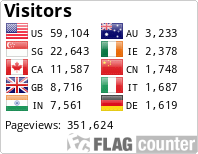 Instagram: https://www.instagram.com/chocoviv/
Twitter: https://mobile.twitter.com/Chocoviv1