Chocoviv's Lifestyle Blog 2.0
Thank you, Jin Soo Sung Chan Korean BBQ for the invite!
Who is Jin Soo Sung Chan Korean BBQ?
Why did you start your business?
We always wanted to introduce our Korean traditional food to everyone. We wanted introduce to all that there is a korean bbq place in Guildford Surrey!
Our food is authentic and we have variety of korean food to choose. We have VIP rooms where family and friends can enjoy time with privacy. We can cater to big events, including birthday parties and family gatherings like wedding or celebration of life.
Check them out!
https://www.jinsoosungchan.ca/
https://instagram.com/jinsoosungchankbbq?
Follow Chocoviv's Lifestyle Blog on WordPress.com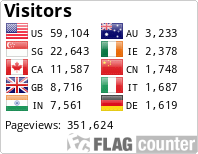 Instagram: https://www.instagram.com/chocoviv/
Twitter: https://mobile.twitter.com/Chocoviv1