Chocoviv's Lifestyle Blog 2.0
Summary
Shane came back from being a Marine and back in his childhood home. The same home where his parents disappeared one day when he was still training. The same house that his aunt and uncle had tried to take possession of through a long court battle, but failed. Little did they know that this old house had a mind and beings of its own. They all only wanted Shane to be the owner. This house was filled with secret pathways and rooms that appeared erratically.
One particular enjoyed causing pain, suffering and death….
Conclusion
This deaths in the story reminded me of the Haunting of Bly House Manor. I wanted to find out how each person died and how they became acquainted with Shane.
Follow Chocoviv's Lifestyle Blog on WordPress.com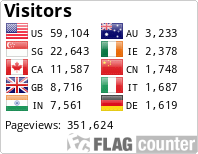 Instagram: https://www.instagram.com/chocoviv/
Twitter: https://mobile.twitter.com/Chocoviv1