Chocoviv's Lifestyle Blog 2.0
Summary
Taryn had a special talent as an artist, who painted old buildings and structures. Her paintings would actually look like how the collapsing building were in their former glory. This time, she was commissioned to paint a rundown farm house.
This house was rumoured to be haunted because murder happened inside. Gossips and rumours ran through the town. This didn't scare Taryn. She loved old buildings. She was able to see past the rotten interiors and to discover the past life of the house.
So, as she stepped inside the old farm house, she was ready to open to the house. Interestingly, her camera was also ready…
Conclusion
This wasn't a scary bedtime story. It was more of a historically mystery and very intriguing!
Follow Chocoviv's Lifestyle Blog on WordPress.com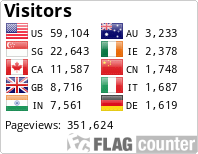 Instagram: https://www.instagram.com/chocoviv/
Twitter: https://mobile.twitter.com/Chocoviv1