Chocoviv's Lifestyle Blog 2.0
Summary
Sunshine House used to be a famous Hollywood hotel, but in the present day, transformed into an assisted care home. When more of the healthy seniors passed away suddenly, Barney (one of the residents) suspected murder. No one on the staff listened to his complaints against an invisible murderer….
Lou and her father with dementia, Dads, stayed at Sunshine House, as she was working there as a nurse. Her constant anxiety and dizziness came and went, making her job more difficult. But she needed this job desperately….
The building that they were living in was famous for being extremely haunted. Did a ghost cause the spike in deaths?
Conclusion
This story had chapters about the Holocaust and how it affected the survivors. Only near the end did I finally figured why things happened…..
Follow Chocoviv's Lifestyle Blog on WordPress.com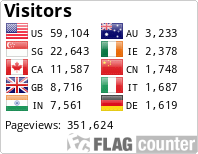 Instagram: https://www.instagram.com/chocoviv/
Twitter: https://mobile.twitter.com/Chocoviv1