Chocoviv's Lifestyle Blog 2.0
Mother's Day is coming up and Supper Suppermoment invites my family and I to try out their Mother's Day Dinner Set, that is meant for one person. This set includes a large dish of lobster, abalone and seafood baked in cream and cheese sauce. The lobster is flown in from Halifax, so the meat is very fresh! The abalone is its shell is not tough at all. I do think that the asparagus is a bit over cooked inside the sauce. I prefer my asparagus more crisp.
We start the dinner with appetizers that include a large prawn salad and a cup of cream soup (I forgot to take its photo!) Finally, we end the dinner with a crème brûlée.
Thank you so much for the invite!
Check them out!
https://instagram.com/suppersuppermoment?
Follow Chocoviv's Lifestyle Blog on WordPress.com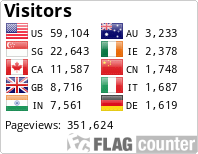 Instagram: https://www.instagram.com/chocoviv/
Twitter: https://mobile.twitter.com/Chocoviv1