Chocoviv's Lifestyle Blog 2.0
As we waited to board the ferry, I decided to walk around to the town. I ended up inside the Sunshine Coast Olive Oil Company.
These small local shops were my favourite because I got to try out the different oils and vinegars. The staff would teach you how to use these products when you tell them what you enjoyed to eat daily.
For gift giving, they had gift sets that consists of different items in smaller sizes. They also carried different brands of local products on their shelves.
Matt's Olive Oil Skincare was made by Matt, naturally, at the store! He told me he used the leftover remnants from the olive oil pressings to make his products, especially his handmade soaps! Very cool!
Check them out:
https://sunshinecoastoliveoil.com
Follow Chocoviv's Lifestyle Blog on WordPress.com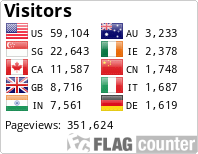 Instagram: https://www.instagram.com/chocoviv/
Twitter: https://mobile.twitter.com/Chocoviv1