Chocoviv's Lifestyle Blog 2.0
This dessert is great for the winter months, has ginger for warmth and digestion, while sweet potato has fibre.
Ingredients:
5 sweet potatoes
3 pieces of ginger
1 stick of (冰片糖)brown sugar in slabs or sticks
Method:
1) Wash and peel the potatoes. Leave in the water to prevent browning.
2) Pour about five cups of water into a pot.
3) Peel and slice the ginger thinly.
4) Cube the sweet potato and toss into the water with the ginger. Bring to boil.
5) Turn down to medium after boiling. Cook for 20 minutes.
6) Once the sweet potatoes are softened, Place brown sugar in and stir until melted.
7) Serve!
Follow Chocoviv's Lifestyle Blog on WordPress.com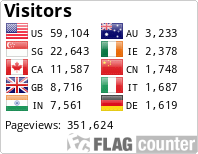 Instagram: https://www.instagram.com/chocoviv/
Twitter: https://mobile.twitter.com/Chocoviv1