Chocoviv's Lifestyle Blog 2.0
Summary
Away from the dangerous spy missions, James Bond was relaxing with his new love, Madeleine. So when his old friend, Felix, asked him to work together to investigate their old enemy, Spectre, James refused. Then, when his peaceful life was turned upside and he thought that his girlfriend betrayed him, it was time to get back into action.
A new poison was surfacing and killing….
Conclusion
This movie was a bit sad, but made sense since Daniel Craig didn't want to do this movie. Very exciting and lots of action!
Follow Chocoviv's Lifestyle Blog on WordPress.com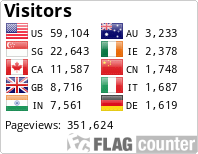 Instagram: https://www.instagram.com/chocoviv/
Twitter: https://mobile.twitter.com/Chocoviv1
TikTok: https://vm.tiktok.com/ZSsT5hEo/</</
Affiliate link:https://www.villov.net/?ref=1749896.e2894c</</