Chocoviv's Lifestyle Blog 2.0
As a gift from a friend, my buddy received a container of apple crisp mix.
Ingredients:
-2 cups of flour
-1 cup of oats
-1/2 cup of white sugar
-1/2 cup of brown sugar
-1 tsp of baking powder
The above was layered in a container.
You Need To Add:
-1 egg
-1/2 tsp of vanilla extract
-1 cup melted butter
Method:
1) Mix all above in a bowl until crumbly.
2) Pat 2/3 of the mixture on a greased lasagna dish until firm.
3) Add thin slices of apples and sprinkle with cinnamon.
4) Add the rest of the mixture on top.
5) Bake for 30 minutes at 350 degrees Fahrenheit.
Served hot with a scoop of ice cream was recommended…..Enjoy!
Follow Chocoviv's Lifestyle Blog on WordPress.com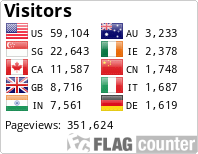 Instagram: https://www.instagram.com/chocoviv/
Twitter: https://mobile.twitter.com/Chocoviv1
TikTok: https://vm.tiktok.com/ZSsT5hEo/</</
Affiliate link:https://www.villov.net/?ref=1749896.e2894c</</