Chocoviv's Lifestyle Blog 2.0
These are super cute bunny stickers by Yen Arts And Design.
Who Is Yen Arts?
Illustrator & Designer
Yen is an illustrator and designer who draws her inspiration from nature and everyday life. She cares deeply about animals and her immediate surroundings, which is why they are recurring themes in her art. Yen wants to bring happiness to her community by highlighting the beauty that can be found in everyday life. After moving from Taiwan in her mid-teens, she is now happy to call Metro Vancouver her home.—As per her website.
Check her site out:
Follow Chocoviv's Lifestyle Blog on WordPress.com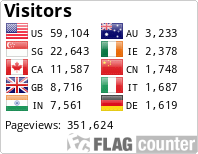 Instagram: https://www.instagram.com/chocoviv/
Twitter: https://mobile.twitter.com/Chocoviv1
TikTok: https://vm.tiktok.com/ZSsT5hEo/</</
Affiliate link:https://www.villov.net/?ref=1749896.e2894c</</