Chocoviv's Lifestyle Blog 2.0
Summary
Their family seemed perfect. Beth and Tom had one daughter and a beautiful home. Their lives were ideal. Beth wanted to blend in and join the club of "Yummy Mommies". Each marriage had its issues.
One night, the police knocked on their door and arrested Tom…. suspected of murder? Beth was in shock and everyone didn't believe that she didn't know anything…..
Conclusion
Some might find the extensive details that Beth noticed a lot of detail in her detail life. It could seem boring at times. However, it reflected on how she was very observant….which was very important in relation to the storyline.
Follow Chocoviv's Lifestyle Blog on WordPress.com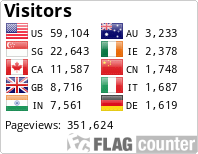 Instagram: https://www.instagram.com/chocoviv/
Twitter: https://mobile.twitter.com/Chocoviv1
TikTok: https://vm.tiktok.com/ZSsT5hEo/</</
Affiliate link:https://www.villov.net/?ref=1749896.e2894c</</