Chocoviv's Lifestyle Blog 2.0
Limited Edition Mooncake From Buttermere:
1. Jade Hare (coconut pandan)
2. Marigold (matcha red bean)
3. Lotus (cream cheese cranberry)
4. Hua-Chuan (black sesame hazelnut)
5. Auspicious Cloud (milky taro)
6. Mid-Autumn (salted egg custard)
Instead of the regular sweet mooncakes, these were the snow-skin versions.
"Snow skin mooncake, snowy mooncake, ice skin mooncake or crystal mooncake is a Chinese food eaten during the Mid-Autumn Festival. Snow skin mooncakes are a non-baked mooncake originating from Hong Kong. The snow skin mooncake is also found in Macau, Mainland China, Taiwan, Vietnam, Singapore, Malaysia and Indonesia."—-Wikipedia
Check out their website:
Follow Chocoviv's Lifestyle Blog on WordPress.com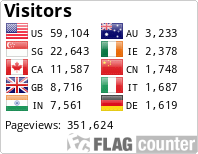 Instagram: https://www.instagram.com/chocoviv/
Twitter: https://mobile.twitter.com/Chocoviv1
TikTok: https://vm.tiktok.com/ZSsT5hEo/</</
Affiliate link:https://www.villov.net/?ref=1749896.e2894c</</