Chocoviv's Lifestyle Blog 2.0
Summary
Eddie was the loser that everyone made fun of constantly. As he was not successful as a reporter for his career, he made choices that hurt the girl he loved. One day, he snuck into a secret lab to investigate on some mysterious story, he contracted an alien form named Venom. This alien had planned to invade Earth and eat everyone!
Coincidentally, this alien ended liking Earth and especially, Eddie. Apparently, it was also a loser in its world. So, it decided to work with Eddie to stop the invasion.
Conclusion
The conversation that Eddie had with Venom, made me laugh. It acted like his internal consciousness. I liked the ending.
Follow Chocoviv's Lifestyle Blog on WordPress.com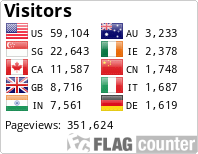 Instagram: https://www.instagram.com/chocoviv/
Twitter: https://mobile.twitter.com/Chocoviv1
TikTok: https://vm.tiktok.com/ZSsT5hEo/</</
Affiliate link:https://www.villov.net/?ref=1749896.e2894c</</