Chocoviv's Lifestyle Blog 2.0
These delicious bites were made by a lovely elderly lady for a toddler's birthday. She was able to refill the plate quickly as the guests devoured them.
Ingredients:
Small tortilla chips
Mashed avocado
Grape tomato halves
Shredded cheddar cheese
Method:
1. Scoop a bit of the avocado into each cup
2. Sprinkle on some cheese
3. Top with a tomato half
4. Serve
Have you tried something similar?
Follow Chocoviv's Lifestyle Blog on WordPress.com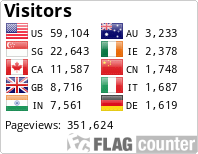 Instagram: https://www.instagram.com/chocoviv/
Twitter: https://mobile.twitter.com/Chocoviv1
TikTok: https://vm.tiktok.com/ZSsT5hEo/</</
Affiliate link:https://www.villov.net/?ref=1749896.e2894c</</