Chocoviv's Lifestyle Blog 2.0
Summary
A mom and her son was onboard a plane to a medical facility to receive treatment for her special condition. Suddenly, the terrorists hijacked the plane and began killing passengers. They even forced two passengers who fitted the stereotypical Islamic extremist profile to read a terrorist statement. The terrorists had planned to crash the plane after jumping off.
What they didn't prepare for was that some of passengers were determined to fight back…. One even rose from the dead or did she?
Conclusion
This was an interesting concept and storyline. I liked how the characters worked together and grew to trust each other so quickly. A mother's love and an extremely brave boy tied it all together.
Follow Chocoviv's Lifestyle Blog on WordPress.com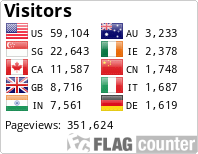 Instagram: https://www.instagram.com/chocoviv/
Twitter: https://mobile.twitter.com/Chocoviv1
TikTok: https://vm.tiktok.com/ZSsT5hEo/</</
Affiliate link:https://www.villov.net/?ref=1749896.e2894c</</