Chocoviv's Lifestyle Blog 2.0
This tiny little candy shop was hidden at the side of another business building. The sandwich board attracted my attention by saying that it was the smallest candy shop in the world!
So I went in and it was very small indeed!
The shop was a tiny little room that was filled from top to bottom with all sorts of candy. There were some surprise bags that I bought on my way out. I liked the surprise aspect of it.
So if you ever plan to visit Bowen Island, look for this cute shop!
Website:
https://candyinthecove.weebly.com
Follow Chocoviv's Lifestyle Blog on WordPress.com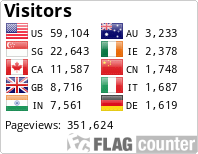 Instagram: https://www.instagram.com/chocoviv/
Twitter: https://mobile.twitter.com/Chocoviv1
TikTok: https://vm.tiktok.com/ZSsT5hEo/</</
Affiliate link:https://www.villov.net/?ref=1749896.e2894c</</