Chocoviv's Lifestyle Blog 2.0
In the search for lower carbohydrates alternatives, our home chef discovered Cali'flour Foods.
According to their site,
"Switching out your favorite foods for healthier alternatives usually comes with a laundry list of high-carb filler ingredients. But at Cali'flour Foods, the base of all our low-carb, keto-friendly recipes is simple – whole heads of cauliflower, egg whites, and mozzarella cheese. That's it. Just real food that tastes as good as it makes you feel.
The crust was extremely thin, which suited me just fine. High in protein and low in carbohydrates made this pizza the ideal choice for us. It used cauliflower instead of grains as the main ingredient. Delicious!
Follow Chocoviv's Lifestyle Blog on WordPress.com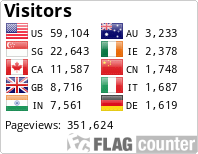 Instagram: https://www.instagram.com/chocoviv/
Twitter: https://mobile.twitter.com/Chocoviv1
TikTok: https://vm.tiktok.com/ZSsT5hEo/</</
Affiliate link:https://www.villov.net/?ref=1749896.e2894c</</