Chocoviv's Lifestyle Blog 2.0
One day, Pinterest sent me an email….
"Your idea pins have been viewed a total of 50,000 times!…."
How interesting! I was loading my posts one day and noticed the little blue "new" label beside Idea Pins… Why not? This selection actually posted my pin right, front and centre on my Pinterest account. Therefore, more people could see my created posts! Perfect!
Do you have Pinterest? It is a wonderful place to discover and connect with small businesses and bloggers! Let's support each other over there.
Please share your blogger account name below and let's connect!
Follow Chocoviv's Lifestyle Blog on WordPress.com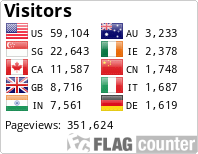 Instagram: https://www.instagram.com/chocoviv/
Twitter: https://mobile.twitter.com/Chocoviv1
TikTok: https://vm.tiktok.com/ZSsT5hEo/</</
Affiliate link:https://www.villov.net/?ref=1749896.e2894c</</