Ever since I began my second blog, the support has been phenomenal!! As I grow my second blog, I continue to link it to my original blog as there are…

My Second Blog Is Booming
Dear subscribers of my first blog,
I will continue to post here and connect here as I work on growing the second blog too. Thank you, everyone for your support. Please continue to show your support with your comments, likes and reblogs!
Regards,
Chocoviv
Follow Chocoviv's Lifestyle Blog on WordPress.com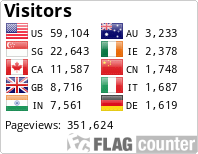 Instagram: https://www.instagram.com/chocoviv/ Twitter: https://mobile.twitter.com/Chocoviv1 https://www.pinterest.ca/chocoviv1/ TikTok: https://vm.tiktok.com/ZSsT5hEo/</</ Affiliate link:https://www.villov.net/?ref=1749896.e2894c</</