Thank you, ceridwensilverhart of Illuminating Fool's Mirror for this nomination.
The Rules:
Thank the person who nominated you with a link to their blog.
Make a post of the award (with a photo of the logo).
Post the rules.
Ask 5-10 questions of your choice.
Nominate 10-30 other bloggers (or more) and notify them.
My questions
Name a food you never get tired of eating. Sushi
Do you feel more alert in the morning, the afternoon, or the evening? Evening
How would you describe your approach to blogging? Is it for business? For fun? Something else? It started as a way to express myself and now I am able to use it help share some of the small businesses that I have met.
What do you do when it rains? I stay home.
Who makes you laugh? Myself
What eats your time? Social media
If you were on a quest, which would you prefer for a companion: a talking animal, an intelligent machine, or a random human being? Talking animal
My Questions
Please reply the above questions!
My Nominees
https://oishmortal.wordpress.com
https://lifeinwords2.wordpress.com
Follow Chocoviv's Lifestyle Blog on WordPress.com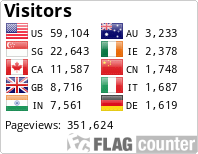 Instagram: https://www.instagram.com/chocoviv/
Twitter: https://mobile.twitter.com/Chocoviv1
Pinterest : https://www.pinterest.ca/chocoviv1/
TikTok: https://vm.tiktok.com/ZSsT5hEo/</</