Image Courtesy of Wikipedia
Summary
This movie was inspired a true drug king in the 1970's Busan, South Korea. In the beginning of the movie, it mentioned about the World War Two history of "crystal meth" and how it was developed by the Japanese before that. After the war, so many Japanese were still addicted to it as many used it to stay alert, and feel invincible.
Lee Doo-sam was a small time crook, who began with smuggling diamonds and eventually developed "Made In Korea", his personal brand of crystal meth to export to Japan. Originally, his main plan was to only export and donated a lot of money to charities. But, why only export?
Conclusion
I enjoyed the historical background of this movie. The ups and downs of the storyline was predictable, but the protagonist' s acting was very intriguing. Song_Kang-ho from the Parasite was the very emotional drug king.
Follow Chocoviv's Lifestyle Blog on WordPress.com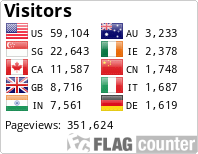 Instagram: https://www.instagram.com/chocoviv/
Twitter: https://mobile.twitter.com/Chocoviv1
Pinterest : https://www.pinterest.ca/chocoviv1/