Thank you Periwinkle Designs for these wonderful and eco friendly items!
Beeswax Food Wraps
"Beeswax food wraps are a natural alternative to plastic wrap for storing your food. Our wraps are designed to reduce plastic while storing food naturally, which keeps food fresher, longer. Reduce the plastic wrap in your kitchen and make the switch today to our beautiful designed, hand cut and waxed food wraps."— Periwinkle Designs
Shop here!
Reusable Cotton Face Pads
"Ditch single use facial rounds!
Our cotton facial pads are a sustainable, reusable, eco friendly alternative.
Feel good about reducing waste in your daily life!"— Periwinkle Designs
Shop here!
Unpaper Towels
"Unpaper towels are you eco-friendly solution to the paper towel alternative that often end up right in the trash. Simply grab one of these sustainable towels when there's a mess to be cleaned and throw in the wash! With Periwinkle's unpaper towels, you will be able to blast some personal style in your kitchen by choosing from one of our many pattern options."—- Periwinkle Designs
Shop here!
Who Is

Periwinkle

Designs?
1) Why and when did you start your business?
I have always wanted to own my own business and have tried many different things over the years. About three years ago my daughter Madison wanted to get involved and we started to make and sell beeswax food wraps. I am so happy to say we found something that we could do together and what we are both super passionate about and want to share with everyone! Over the years we have also expanded our business to include other handmade eco-friendly products like unpaper towels, beeswax food bags, reusable face masks and more!

2) What was your background
Growing up I worked alongside my entrepreneurial parents in the restaurant business. I graduated from UBC with a double major and worked for software companies until I became a mom. Madison is a grade 5 French Immersion student and is a competitive diver.
3) Any interesting facts about your product
All of our products are handmade by us! We do everything from beginning to end inhouse. This includes designing and creating the products and packaging.
4) Anything else you would like to share
Our all time favourite part of making our products is fabric shopping! We love curating fun, unique fabric designs for our customers.
Lisa & Madison Seriosa
Periwinkle Designs
www.facebook.com/PeriwinkleDesigns.ca
www.instagram.com/periwinkledesigns.ca
Do you own any eco friendly items?
Follow Chocoviv's Lifestyle Blog on WordPress.com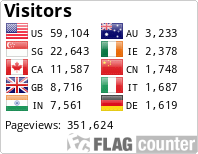 Instagram: https://www.instagram.com/chocoviv/
Twitter: https://mobile.twitter.com/Chocoviv1
Pinterest : https://www.pinterest.ca/chocoviv1/