Here are some suggestions from Louise Hay, from her book, The Love Is Within You.
Thought of the day….
It's important to remove the "Should's", "But's" and the "Have-To's" in our life…. Should's blame ourselves or others and are often used by people who try to control things that are out of their control….
But's give conflicting messages to ourselves…
Have-to's cause unneeded stress and self imposed pressure on ourselves….
Instead of saying "I have to ….(unwanted task)" say
"I choose to…."
Choosing to use more affirmative and positive words can make a lot of difference.
Instead of staying, "Don't forget" say "Please remember…"
This is very important when we talk to children as using negative talk affects their self-talk as they grow up.
As adults, we need to choose not to use those negative words on ourselves and others. This is especially important for those who have those belittling and hurtful words deeply imbedded into our self-consciousness.
Follow Chocoviv's Lifestyle Blog on WordPress.com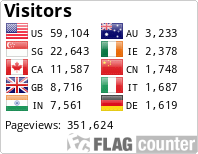 Instagram: https://www.instagram.com/chocoviv/
Twitter: https://mobile.twitter.com/Chocoviv1
Pinterest : https://www.pinterest.ca/chocoviv1/