This is the first time I have see this fun tag! Thank you, Pavithra! Go check her blog out! She is a reader and kpop fan like me!
RULES:
->Mention the creators Tiction and Nehal.
->Thank the person who tagged you and leave a link to their blog.
->Use the tag #gif-y-love and choose a GIF you love for each of the provided prompts.
->Tag at least 5 people.
The Prompts
I'm Bored
Current Mood
Reading
Sarcastic
Spongebob
Angry
Scared
My Nominees
https://yesiamavegetarian.wordpress.com
https://oishmortal.wordpress.com
http://travelworldsuitcase.com
Follow Chocoviv's Lifestyle Blog on WordPress.com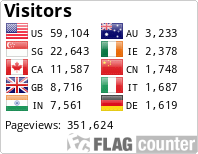 Instagram: https://www.instagram.com/chocoviv/
Twitter: https://mobile.twitter.com/Chocoviv1
Pinterest : https://www.pinterest.ca/chocoviv1/