Recalling the time that I visited Kiku Wellness Centre, it was a very tranquil and serene experience. I missed going to the spa, so when I was gifted a voucher for a massage and quick facial, I was ecstatic!
Life was like a roller coaster…. A visit to a spa often helped to slow down and reset my emotional baseline.
According to the Kiku Wellness website,
"IMPROVE YOUR HEALTH AND WELLNESS LIFESTYLE WITH THE HEALING TOUCH YOU WILL RECEIVE AT KIKU WELLNESS.
KIKU WELLNESS OFFER YOU AN OASIS OF PEACE AND TRANQUILITY.
OUR HIGHLY-TRAINED HOLISTIC MASSAGE AND BEAUTY THERAPISTS PROVIDE A WARM AND FRIENDLY ENVIRONMENT FOR YOUR TOTAL RELAXATION."
When I had to use the restroom, I was given a similar robe and woven slippers to slip into! Super comfortable and I felt really pampered….
The therapists used Wisdom Of The Earth essential oils for their treatments.
More information: https://wisdomoftheearth.com/about-wote/us/#
Even though Kiku Wellness wasn't a large spa centre, the massage treatment was excellent! (It was located in an office building.)
When was the last time you visited a spa?
Follow Chocoviv's Lifestyle Blog on WordPress.com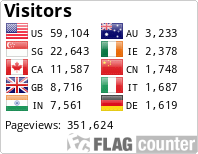 Instagram: https://www.instagram.com/chocoviv/
Twitter: https://mobile.twitter.com/Chocoviv1
Pinterest : https://www.pinterest.ca/chocoviv1/