Like many little girls out there, I grew up with the notion to have a handsome prince to save and whisk me away. No matter how unattractive or low I felt, I was able to shut out the outside world and immersed myself in my imagination. However, in reality, I knew that this was not going to happen. Life was a cruel joke!
Therefore, as an adolescent, I was able to take up the courage and express my feelings to my crushes. I believed that life was meant to be taken by the horns and guided towards my goal. Life was short! If I didn't take some risks, I would regret.
Fairytales were still all lies in my eyes, but I was very glad I got to be a bit pampered for quite a few years.
Then, adulthood happened.
Practicality was foremost in my mind. I was thinking like my mother when she was going. We both thought that as long as we poured our hearts into the care of the family, was enough for our hearts. We didn't want to expect any special treatments or expressions of frivolous acts….. Just be practical…..
Ultimately, this became the most disappointing point of our lives. We recalled that how innately we both still yearned for those little knightly gestures. So, after years of disappointment, we both decided that we needed to fight our own dragons together. Occasionally, we would still voice out how it would be nice if things were different.
Nowadays, we continued to lean against each other for support. This would be more rewarding and appreciated for both of us. It took a long time for her to understand that self-love was not selfish. Also, we needed to actually take a stand and be firm about our needs, which could be difficult for us, as we were conditioned to ignore our own needs for the sake of others.
Follow Chocoviv's Lifestyle Blog on WordPress.com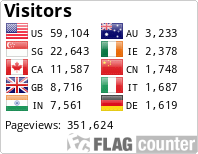 Instagram: https://www.instagram.com/chocoviv/
Twitter: https://mobile.twitter.com/Chocoviv1
Pinterest : https://www.pinterest.ca/chocoviv1/