Thank you, Sewly Yours for sending these lovely items!
Story of Sewly Yours
From a 24/7 workaholic to being a first-time mom and later a stay-at-home mom, my life has been replaced with countless diapers, baby food, daily episodes of catching a 10-second-bathroom-break-before-your-toddler-asks-if-you-were-done-for-the-5th-time. As rewarding as it is, it's a completely new and different experience that I had never imagined, but I didn't stop there.
In 2020, a trying year for all globally, I challenged myself and brought Sewly Yours to life. I became a mom to a toddler during the day and a sewing manic at night. Raising Sewly Yours from its infancy until now has been a blessing in disguise — it has unleashed my passion in sewing which I didn't know I have. In fact, I never used to sew prior to COVID-19, not even by hand. It's given me an opportunity to connect with others and to instil life, love, patience and creativity to a simple piece of fabric and then watch it transform and shine.
My business motto has always been "practicality". I am constantly searching for ideas to make products that are practical, essential and environmentally friendly. Being a perfectionist, I also value product control to ensure my products are long lasting.
I am extremely thankful for my husband's and all of my customers' support especially during those late 3 a.m. sewing nights. I am and will forever be grateful for them as well as the births of my "two"babies.
Image Courtesy of Sewly Yours
Check out her items on her Facebook page:
https://m.facebook.com/sewlyyours1/
Follow Chocoviv's Lifestyle Blog on WordPress.com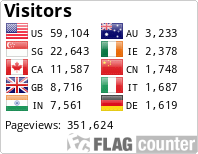 Instagram: https://www.instagram.com/chocoviv/
Twitter: https://mobile.twitter.com/Chocoviv1
Pinterest : https://www.pinterest.ca/chocoviv1/