Image Courtesy of IMDb
Summary
This was a reality show based in Los Angeles, that followed a model named Kevin, who befriended an extremely wealthy Kane from Singapore. Kane introduced Kevin to his group of equally or more wealthy friends. As an adopted son of Caucasian parents, Kevin grew up as the only Asian person in his hometown. He was excited to be acquainted with other Asians, despite the extreme differences in economic statuses.
Conclusion
As an Asian born and raised in the West, I was already ready to see the caricatures of a small percentage of the Asian world on television. After watching the "Crazy Rich Asians" film, I had to watched this reality show. It was not a documentary, but to see a glimpse of how the extreme wealthy also had the same typical issues as regular folks, was a great reminder.
Note: "Crazy Rich Asians" was actually inspired by Kane's lifestyle!
Follow Chocoviv's Lifestyle Blog on WordPress.com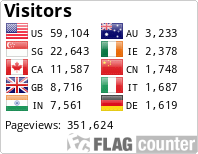 Instagram: https://www.instagram.com/chocoviv/
Twitter: https://mobile.twitter.com/Chocoviv1
Pinterest : https://www.pinterest.ca/chocoviv1/