With the holiday season completely forgotten and all work budgets reset, it's time to get some real work done. I know I am not the only one who gets …

What to do when work gets too much
How is everyone doing?
January is already coming to a close! As 2021 is in full swing now, I am still continuing to stay hopeful and do as much as I can to keep up with my self care activities.
Volunteering and working on social media to help different small businesses has been very rewarded.
I hope to continue to be able to do this to help more like-minded people out there!
Tip: Visit Growing With Spawn for more inspiration!
Follow Chocoviv's Lifestyle Blog on WordPress.com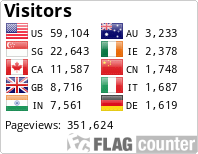 Instagram: https://www.instagram.com/chocoviv/
Twitter: https://mobile.twitter.com/Chocoviv1
Pinterest: https://www.pinterest.ca/chocoviv1/