Thank you Jenny Kate Creations for sending these fluffy and cute pieces! Let's get to know her and her shop at bit more!
1) Why and when did you start your business?
I started my business back in November 2020. I've always wanted to own a small business of my own and always had a passion for the arts. At a young age, I have always been fascinated with crafting. Every Christmas and birthday I would always ask my parents for crafting kits!
During the Pandemic, I was looking for hobbies to keep me busy during lockdown. Crocheting was always of interest and I decided to teach myself through YouTube videos, Instagram and blog articles found online!
My first few projects started with crochet blankets I gifted some friends for housewarming presents. From there, friends and family started to ask if I could make blankets for them and that is when Jenny Kate Creations Started.
2) what was your background?
Born and raised in Canada, I completed my Bachelor of Commerce Degree at the University of Guelph in Ontario. Currently I work a full-time job as a Project Associate and in the evenings/ weekends I spend my time on my Etsy Shop.
3) interesting facts about your product:
All my products are handmade by myself! The name Jenny Kate is a combination of my first and middle name. A lot of people have the misconception that there are two people creating the items, but really its just me!
Fun Fact, I mostly make the items in my shop to order. The majority of products are not made until someone orders it so they have the option to customize it slightly by size or color!
4) anything else you would like to share:
Jenny Kate Creations is a hobby shop of mine that I hope to grow in the coming years. Currently the focus is on Crochet / Knitted items however, I have plans in the future to include more creations by myself such as stickers, signs, and accessories. The ideas I have are endless!
Use my discount code: choco10 for 10% off online orders!
Click on the image below to see her Etsy shop!
Follow Chocoviv's Lifestyle Blog on WordPress.com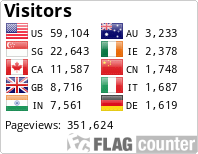 Instagram: https://www.instagram.com/chocoviv/
Twitter: https://mobile.twitter.com/Chocoviv1
Pinterest : https://www.pinterest.ca/chocoviv1/