This cleanser is non-drying and not heavily scented. It also contains a built-in toner.
According to the website, these products:
No harmful chemicals. No parabens, formaldehyde, SLS, phthalates, salt/sodium chloride, artificial colouring.
Vegan & gluten free
pH Balanced
no animal ingredients
Not tested in animals.
This moisturizer is light weight and a large size of 120!
According to the website:
DESCRIPTION
Nourishes, firms & Protects all day
Dramatically corrects imperfections & delays the appearance of fine lines & wrinkles
Provides long lasting protection to aid your skin's natural renewal process.
Softens & smoothes wrinkles & keeps skin moisturizing all day
The night cream is slighter thicker than the daytime moisturizer with Shea butter and peptides make it ideal for mature skin.
Years ago, I actually tried this line and now the packaging was redesigned!
Click on the images to check them out on their website. There are other interesting personal care products on the site too!
Use my 20% off discount code: choco20 on all regular priced items, so search away!
Disclosure:
I use affiliate links. I promote products I have tried ourselves and truly believe in. If you make a purchase using a link I may receive a commission. Such revenue helps keep this website running, and allows me to keep the content free for readers. This motivates me to strive on my goal of sharing what I love.
Follow Chocoviv's Lifestyle Blog on WordPress.com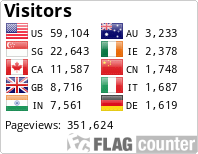 Instagram: https://www.instagram.com/chocoviv/
Twitter: https://mobile.twitter.com/Chocoviv1
Pinterest : https://www.pinterest.ca/chocoviv1/