Image Courtesy of Wikipedia
Summary
So Mun was an orphan. His parents died when their vehicle got t-boned and he survived. But his right leg was compromised. So, at a young age, he depended on a crutch to limp around.
In his senior year,this burst of energy suddenly rushed through him. He was transformed! Apparently, the force of a deceased counter transferred the power to home…..
A counter was a demon hunter….. and instinctively, So Mun, was drawn to their hide out. He arrived at their infamous noodle shop!
Conclusion
This was a very interesting storyline! So many moving stories as I watched them encounter each characters backgrounds. The fact that his survivors guilt was one of the driving forces for him to hunt the ultimate evil villain was very touching. There were many emotional ups and downs for this young man. All this contributed to him maturing as a successful demon hunter!
Follow Chocoviv's Lifestyle Blog on WordPress.com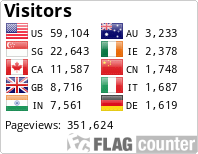 Instagram: https://www.instagram.com/chocoviv/
Twitter: https://mobile.twitter.com/Chocoviv1
Pinterest : https://www.pinterest.ca/chocoviv1/