Image Courtesy of Amazon
Summary
Tae Sung was a middle school student, whose best friend had the suffer under the wraths of the school bully. Nothing could stop the cruelty of this bully. Then, one day, Tae Sung discovered that he was able to connect with an injured snake as he showed it mercy from the torture of little children.
His grandfather revealed that Tae Sung had the special gift of being able to feel other's feelings in a strong way. It was like an extreme strong type of empathy. This gift would be able to influence many of the situations in his life.
Image Courtesy Of Amazon
Conclusion
This book is extremely easy to read. As the main character is a middle school student, the story is relatable to younger readers. I appreciate that there is an Asian representation in this book. The concept of empathy is important to develop for school children. With a few illustrations between the chapters, gives the reader a way yo separate the topics.
Follow Chocoviv's Lifestyle Blog on WordPress.com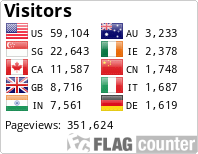 Instagram: https://www.instagram.com/chocoviv/
Twitter: https://mobile.twitter.com/Chocoviv1
Pinterest : https://www.pinterest.ca/chocoviv1/