Image Courtesy of Amazon
Summary
Stich (David Stichell) was a chiropractor with an adoptive daughter. He developed liver disease and was in line to try out the new drug, Krenthol. His fiancé, Susan, was part of the pharmaceutical team that develop the "miracle" drug. Then, one day, he watched a mysterious killer murder her in front of him. Stich became his next target… But why? Why Susan?
Conclusion
This book is suitable for people who enjoy crime stories with lots of conspiracy.
As there are two stories running parallel in the book, (one part about Stich, the other part the police investigation), I sometimes had to flip back to remind myself which character was doing what previously to keep track.
I would prefer if there was a more clear layout using headings for each chapter.
Follow Chocoviv's Lifestyle Blog on WordPress.com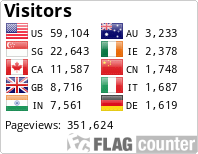 Instagram: https://www.instagram.com/chocoviv/
Twitter: https://mobile.twitter.com/Chocoviv1
Pinterest : https://www.pinterest.ca/chocoviv1/