A lot of bloggers have commented on how consistent I have been with my blog despite being a busy blogger. This is usually mentioned in parallel with …

My 4 tips on consistency for the busy blogger
Thank you Shelly from Growing With Spawn for these great tips!
What are you doing to be more consistent on your blog?
Did you know that having a blog is just like holding another job?
Follow Chocoviv's Lifestyle Blog on WordPress.com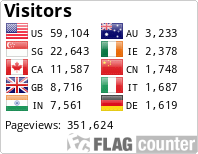 Instagram: https://www.instagram.com/chocoviv/
Twitter: https://mobile.twitter.com/Chocoviv1
Pinterest : https://www.pinterest.ca/chocoviv1/