One of the benefits of having a yearly subscription to Fabfitfun, was the access to special discounted items that I could add to Edit Boxes! I got to pick and choose which discounted items that have been featured in previous subscription boxes.
Natura Chronos Skin Brightening Exfoliator
MSRP: CA$34.35
Blaq Whitening Toothpaste
MSRP: CA $25.49
Timeless B5 Hydration Serum
MSRP: CA $29.25
Timeless Eye Cream
MSRP: CA $27.99
Actual cost of these products plus shipping and taxes came up to be:
CA $44 plus a free Larabar
I

saved

a

total

of $73!
Affiliate Disclaimer : There is an affiliate link that is linked at the bottom of this blog post. You know me as a mommy blogger who loves to share what I have tried out. The little extra income generated by the affiliate link helps to further fund more explorations for me to share. Thank you!!
If you want to try them out, click here to get $10 off your seasonal box!
Follow Chocoviv's Lifestyle Blog on WordPress.com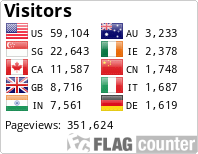 Instagram: https://www.instagram.com/chocoviv/
Twitter: https://mobile.twitter.com/Chocoviv1
Pinterest: https://www.pinterest.ca/chocoviv1/