Thank you Akriti of Akritilifestyle for nominating me! Remember to check out this amazing blog too!
"Hi, I'm Akriti, a student. When I'm not spending time with my family or studying, I love writing about my fascination with food, adventure, living a healthy, organized life and any and everything! To know more, check my about page.
Let's hang out"
~ By Okoto Engima ~ 
WHAT IS MYSTERY BLOGGER AWARD?
"Mystery Blogger Award" is an award for amazing bloggers with ingenious posts. Their blog not only captivates; it inspires and motivates.
They are one of the best out there, and they deserve every recognition they get. This award is also for bloggers who find fun and inspiration in blogging; and they do it with so much love and passion.
– Okoto Enigma
---
The Rules
Put the award logo/image on your blog
List the rules.
Thank whoever nominated you and provide a link to their blog.
Mention the creator of the award and provide a link as well
Tell your readers 3 things about yourself
You have to nominate 10 – 20 people
Notify your nominees by commenting on their blog
Ask your nominees any 5 questions of your choice; with one weird or funny question (specify)
Share a link to your best post(s)
The Logo of this Award is given below
Questions From Akriti
Do you want to change your blogging niche? No
What is a perfect weekend in your perspective? Spa
Sweet or Savory, what do you prefer? Salty
Are you productive? If yes, share a tip you use to be productive. Do what you love!
If tomato is a fruit then why isn't tomato puree a smoothie? (weird question) You can only make soup with that ….
Three Things About Myself
1) I am trilingual.
2) I have an esthetician's license.
3) I miss travelling.
My Questions
1) What was the last movie you saw?
2) Where is your ideal vacation destination?
3) What languages do you speak?
4) If you could have any pet in the world, what would it be?
5) Favourite way to travel?
My Nominees
https://yuvisbuzz.wordpress.com
https://sonibindaas571181659.wordpress.com
https://hearttalk141541397.wordpress.com
Follow Chocoviv's Lifestyle Blog on WordPress.com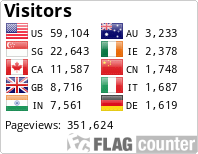 Instagram: https://www.instagram.com/chocoviv/
Twitter: https://mobile.twitter.com/Chocoviv1
Pinterest: https://www.pinterest.ca/chocoviv1/
TikTok: https://vm.tiktok.com/ZSsT5hEo/</