Image Courtesy of Wikipedia
Summary
Prince Phillipe Charming was cursed since birth by his father's scorned admirer. His curse was having every single female fall in love at first glance. This caused him to be engaged to three princesses after saving them, Sleeping Beauty, Snow White and Cinderella. The only way to break the curse was with a true love's kiss. Unfortunately, he never knew what true love was or felt like….. Also, he had to break this curse by his 21st birthday, which was coming up very soon. If he didn't break the curse by his birthday, love would disappear completely from his kingdom!
Fate has it that one day, a thief was stealing from the princesses and ended up exposing the engagement scandal of the prince. This thief was Lenore. As she was running away from being captured, she ran into Prince Phillipe, but his charms did not affect her. This intrigued Prince Phillipe greatly…….
Conclusion
This was a reverse prince and princess story. The music was enjoyable as I sang along for fun. It was a nice movie to watch together as a family.
Note:
It was produced by the same company that produced Shrek.
The list of famous stars did the voices:
Demi Lovato: Lenore
Sia: Half-Oracle
Avril Lavigne: Snow White
Ashley Tisdale & Keyshia Cole: Cinderella
G.E.M.: Sleeping Beauty
Steve Aoki: Matilijia DJ
Follow Chocoviv's Lifestyle Blog on WordPress.com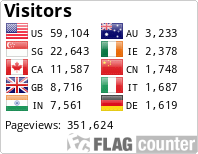 Instagram: https://www.instagram.com/chocoviv/
Twitter: https://mobile.twitter.com/Chocoviv1
Pinterest: https://www.pinterest.ca/chocoviv1/