Image Courtesy Of GogoBags
"There is a lesson in everything, we have learned to walk by falling, we learned to talk by making meaningless sounds as children. Somehow along the way, it became not so cool to fall and learn and mumble things, not sure why."—– Anahita, GogoBags
Follow Chocoviv's Lifestyle Blog on WordPress.com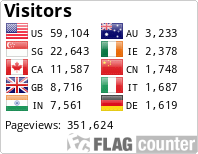 Instagram: https://www.instagram.com/chocoviv/
Twitter: https://mobile.twitter.com/Chocoviv1
Pinterest: https://www.pinterest.ca/chocoviv1/
TikTok: https://vm.tiktok.com/ZSsT5hEo/</
Affiliate Disclaimer : There is an affiliate link that is linked at the bottom of this blog post. You know me as a mommy blogger who loves to share what I have tried out. The little extra income generated by the affiliate link helps to further fund more explorations for me to share. Thank you!!
Use my discount code: G668VKTP for all regular items, except masks.
This is what my tween uses for school!
https://www.gogobags.ca/product/space-toothbrush-bag/