Image Courtesy of IMDb
Summary
After the tragic death of her mother, Zoe was determined to cut all normal social teenage lifestyle. Being on edge and on fight mode, she focused on spending all her time with her war veteran father and hunting with him.
On the morning of the senior year prank day, one disgruntled student, Tristan, launched his devious scheme of her school's student mass shooting.
Conclusion
The atmosphere of the movie was very heavy and dreary. It felt like she was the type to not care about anything else. As the movie progressed and she appeared to be talking to her deceased mother, she was able to work through her feelings regarding her relationship with her mother. I could see how she was getting stronger and more determined about living.
This movie could be a trigger for some as school mass shootings are reality in some parts of the world.
Follow Chocoviv's Lifestyle Blog on WordPress.com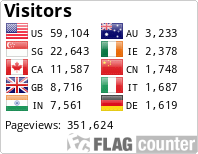 Instagram: https://www.instagram.com/chocoviv/
Twitter: https://mobile.twitter.com/Chocoviv1
Pinterest: https://www.pinterest.ca/chocoviv1/
TikTok: https://vm.tiktok.com/ZSsT5hEo/