The sky lantern "is a small hot air balloon made of paper, with an opening at the bottom where a small fire is suspended.
In Asia and elsewhere around the world, sky lanterns have been traditionally made for centuries, to be launched for play or as part of long-established festivities. The name sky lantern is a translation of the Chinese name but they have also been referred to as sky candles or fire balloons. In Thai, they are known as khom loi."—- Wikipedia
This photo was taken when I visited Taiwan many year ago. There was a group of us, so we all wrote a wish on the lantern.
Have you seen a lantern like this before?
Follow Chocoviv's Lifestyle Blog on WordPress.com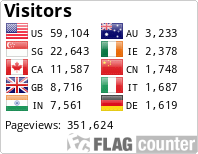 Instagram: https://www.instagram.com/chocoviv/
Twitter: https://mobile.twitter.com/Chocoviv1
Pinterest: https://www.pinterest.ca/chocoviv1/
TikTok: https://vm.tiktok.com/ZSsT5hEo/